MERGERS & ACQUISITIONS
REPRESENTATIVE TRANSACTIONS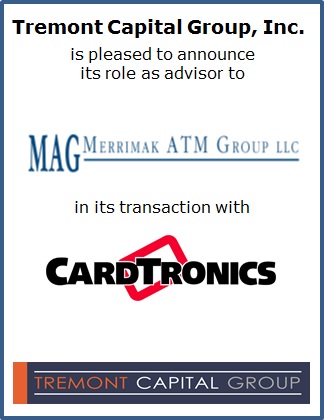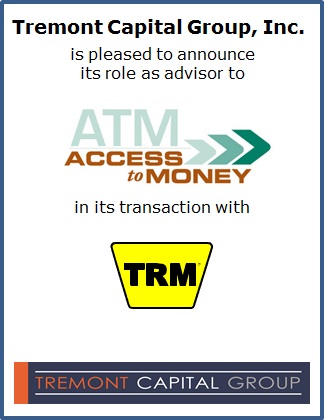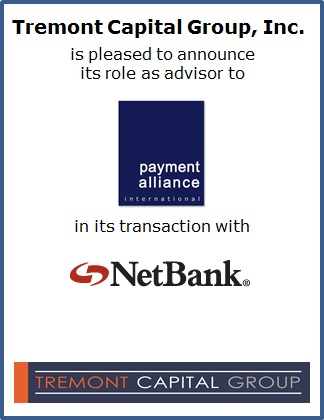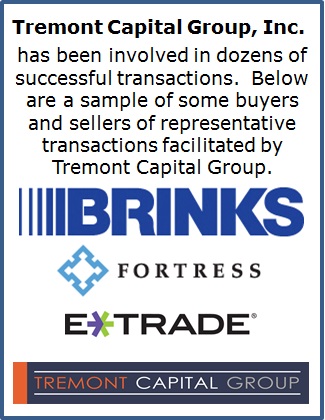 M&A Advisory Services
Many business owners struggle with the question of whether to continue growing their business (either organically on their own or through acquisition) or whether it may be the right time to consider selling their business.  The sale process can be complicated and overwhelming, and business owners cannot afford to make mistakes along the way.  Properly packaging your company for sale requires time, effort, and extensive advice from experienced outside professionals.  Tremont Capital Group has developed a proven comprehensive methodology to help businesses with every step of the sale process, helping clients achieve one underlying goal: to maximize the value of their business.
Valuation Services
Knowing the current (and realistic) value of your business is essential, whether it is in the context of merger or acquisition transactions, estate planning, partnership buy-out or dissolution, litigation, or just plain curiosity. Please contact Tremont Capital Group to learn more about the valuation services that we can offer your business.
Due Diligence Support Services
The due diligence phase of a transaction, for both buyers and sellers, is the most critical phase of any deal. For buyers, due diligence represents one final opportunity to ask questions and identify issues before committing to a deal.  For sellers, due diligence requires extensive up-front preparation that justifies and maximizes the contemplated purchase price.  Further, due diligence enables a seller to ensure that he or she has found the right buyer — one that genuinely has adequate financing in place, and whom the seller is comfortable will serve all of its customers well going forward.  Both buyers and sellers have only one chance to conduct and complete due diligence properly; even a minor mistake can have potentially disastrous consequences.  It is critical that a third party — one that has your best interests in mind and that is not caught up in the emotions of a deal — evaluate all due diligence findings objectively. Tremont Capital Group will assist clients through the due diligence process and help make sure that every possible question is properly asked and answered.